Cultisol
Cultisol is a sturdy and durable hard soil machine. It's equipped with a spring protec􀆟on mechanism for stony soil and optional hydraulic depth control. Solidly built with a European design, it delivers a high class performance and smooth operation with great efficiency.
Gear Driven Side Transmission
Powder Coated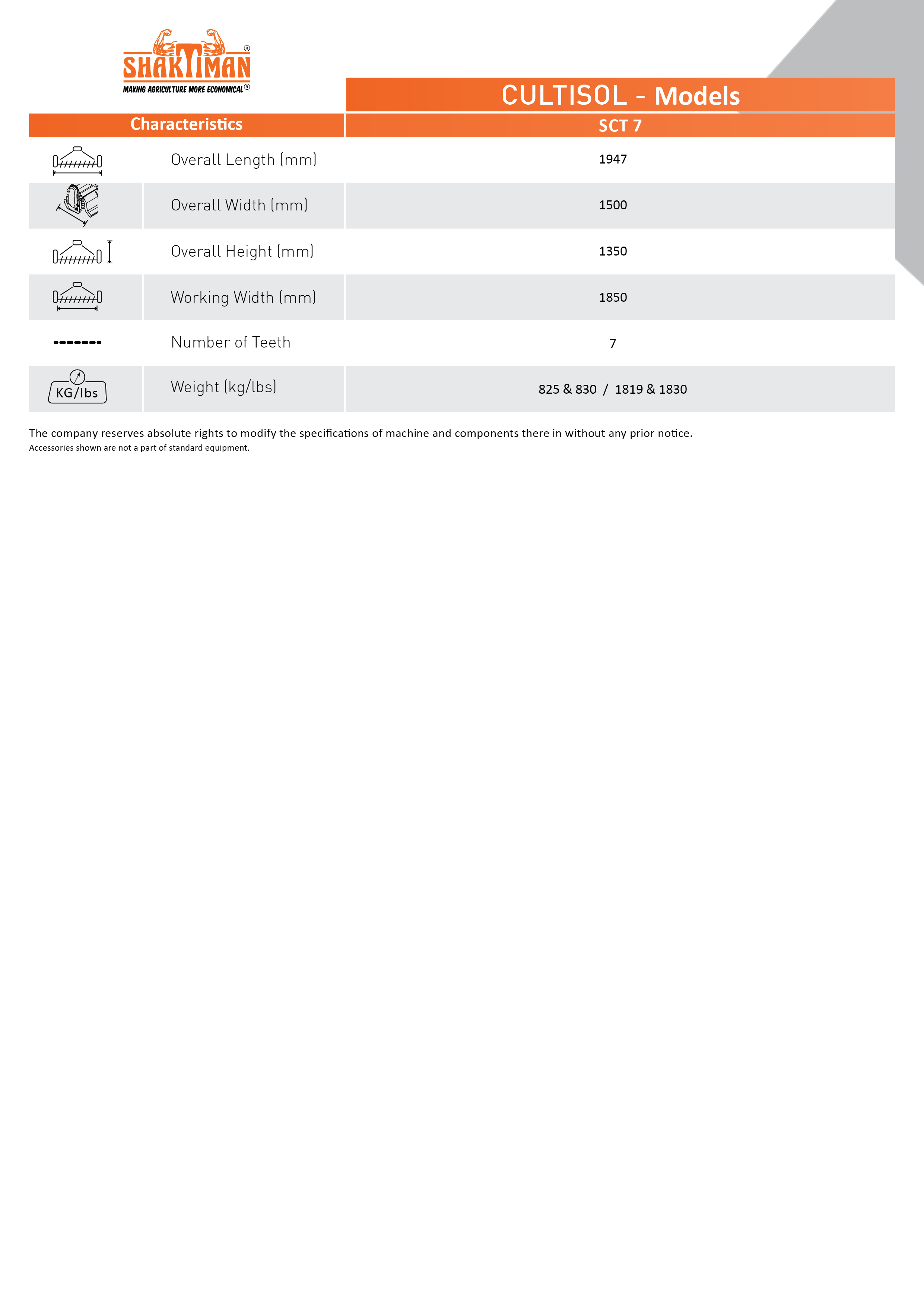 * The Company reserves absolute rights to modify the specifications of machine and components therein without any prior notice.